What is the Uconnect® App?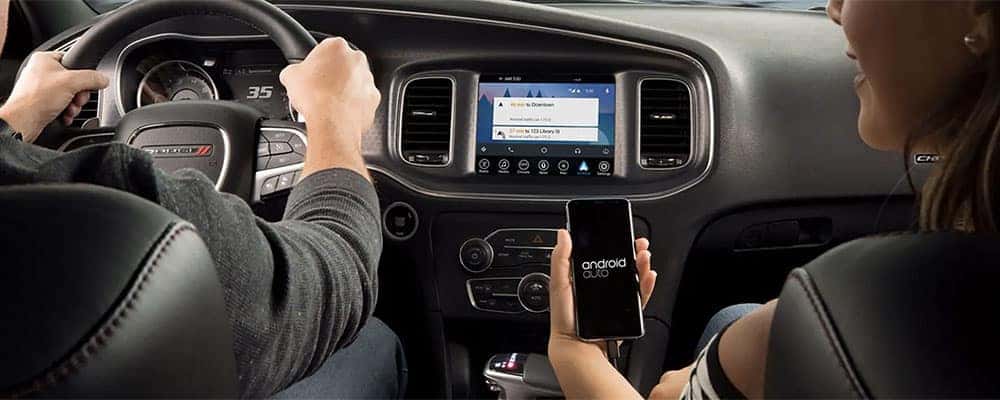 New CDJR vehicles are available with Uconnect® — a powerful infotainment system that can be accessed on the go with the Uconnect® App. From starting your car remotely to staying connected as you zip through Cypress, this vehicle platform makes it possible. Learn more about the Uconnect® application below and how it works with Chrysler, Dodge, Jeep, and Ram vehicles! Whether you need help learning about CDJR technology or would like to learn how to take the doors off your Jeep, our team has you covered.
Remote Services via SiriusXM Guardian™
Using SiriusXM Guardian™, you can control and monitor your car via your smartphone or smartwatch from anywhere in Houston. The Uconnect® App helps you locate your vehicle in a crowded parking lot, lock/unlock its doors from afar, or connect to in-vehicle services like Wi-Fi and navigation. You can also do any of the following:
Use Remote Vehicle Start to your start your vehicle before you leave in the morning
Send directions from your phone to your car via Send 'N Go™
Connect to your car's 4G Wi-Fi hotspot
Use SOS Call for emergencies
Request help via Road Assistance Call
Help the police find your car with Stolen Vehicle Assistance through Uconnect® Care
What is Uconnect® Access?
Compared to SiriusXM Guardian™, Uconnect® Access offers many of the same services, including Remote Lock/Unlock, Remote Vehicle Start, Send 'N Go™, Vehicle Finder, Stolen Vehicle Assistance, Roadside Assistance Call, and SOS Call. However, there are some additional features to note, such as:
3G Wi-Fi Hotspot
Performance Pages that measure engine specs and handle systems
Monthly Vehicle Health Report that alerts you to any service needs
See how this compares to the features in the 2019 Ford F-150!
Learn More About Uconnect® from Northwest Chrysler Jeep Dodge Ram!
You can find the Uconnect® App available for download in Google Play or the Apple Store. Once downloaded, it can be used with the Uconnect® system. Your vehicle must be registered with Uconnect® before you can use the app. Need help with resetting Chrysler Uconnect®? We can help!  Contact us at Northwest Chrysler Jeep Dodge Ram to schedule an appointment near Jersey Village, or learn more about the RamBox Cargo Management System, Dodge warranties, buying vs. leasing or custom Dodge vehicles!