Learn How to Reset a Check Engine Light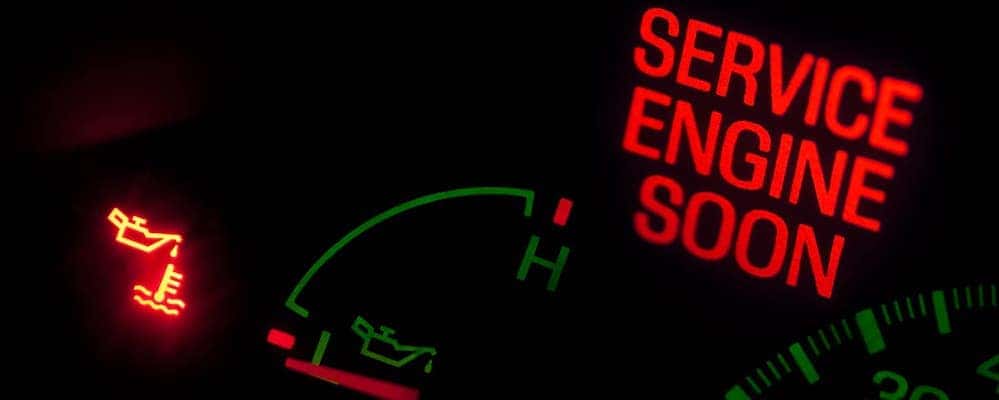 For many Humble drivers, the dreaded check engine light can spell disaster. With the Ken Garff service team, we can help you resolve all of your car care concerns in a jiffy. But what do you do if your check engine light remains on after you have successfully remedied the automotive issue?
A stubborn check engine light can be a nuisance and disconcerting, to say the least. If you determine there is no need for the check engine light to be illuminated, you will want to get it turned off right away. Learn how to reset a check engine light with our team today for peace of mind on every Sugar Land commute!
If There Is a Problem, Have It Resolved
If your check engine light clicks on, best practice is to have your vehicle checked out by our trained technicians in Houston. If you are opting not to fix the problem, that is ultimately your choice. You are free to skip service, but we strongly urge that you take care of automotive maintenance in a timely manner to preserve the safety and value of your vehicle. You can easily schedule service with our team to keep the utility of your vehicle intact. We can take a look, handle the problem, and ease your worries in one timely appointment. Once the issue is resolved, we can reset your check engine light for you so you can cruise with confidence.
Disconnect the Negative Battery Cable
You may have the skills to handle DIY car care in your Cypress garage, but your check engine light may remain on after you handle the job. If you are sure the problem no longer persists, you can manually reset your check engine light to rid your dash of that pesky notification. While it may seem like an overwhelming task to reset a check engine light, it is actually a fairly simple job. Follow these steps to learn one method of how to reset a check engine light:
Make sure you put on safety glasses and gloves and set your ignition to the off position.
Find the negative terminal. In most cases, you will be able to spot a black cap and a negative (-) symbol to locate the negative terminal.
Unscrew the nut on the negative terminal with a wrench. Next, pull the negative connector from the battery and keep it to the side for 30-60 seconds.
Reconnect the negative cable and use your wrench to make the connection secure.
While this method is sound, you may need to try another option. Be aware that disconnecting your battery may require you to reset your Uconnect® infotainment system as well! If you are a RAM driver, it may be worth investigating how to reset a RAM 1500 check engine light for best results.
Check Your Gas Cap
An overlooked method of how to reset a check engine light is simply inspecting the gas cap. If your gas cap is loose or cracked, it can release fumes. If this is the case, your check engine light may come on as a result. Find a safe spot to park, and simply remove your gas cap and replace it snuggly. If this technique doesn't handle the job and you tried the battery method above, you should strongly consider allowing our expert service technicians to inspect the issue.
Visit the Northwest Chrysler Jeep Dodge Ram Service Center for Additional Help
Car care can be a stressful endeavor for gearheads and even the most seasoned driver. That is why our team at Northwest Chrysler Jeep Dodge Ram is resolutely dedicated to facilitating comfortable and convenient maintenance for our community. You can contact us today for more information on the services we provide or you can explore our service specials to save even more off our competitive prices. Turn to Northwest Chrysler Jeep Dodge Ram for all of your automotive needs.