How Often Should You Change Your Oil?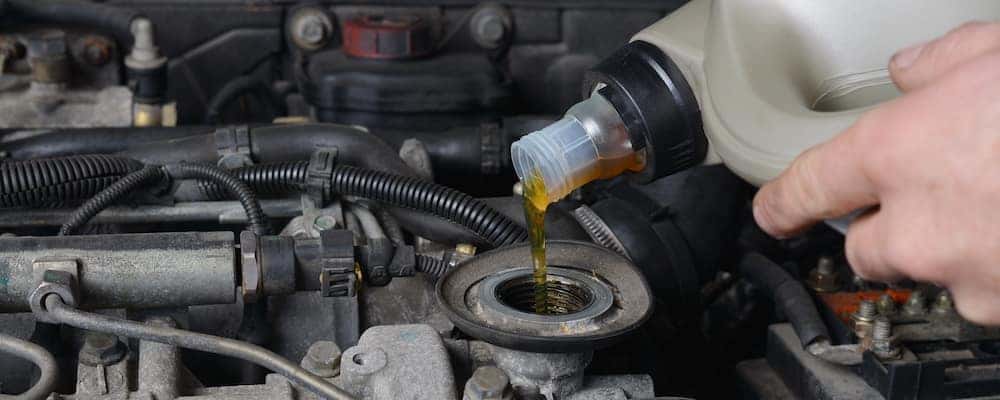 As a proud vehicle owner, you ask prudent questions like, "how often should you change your oil?" Many Humble drivers frequently visit our service center and ask the same thing. As an automotive leader in the community, we aim to provide guidance on oil change frequency and all sorts of car care topics. When it comes to how often should you change your oil, 3,000 miles comes to mind for many. While this was a good rule of thumb in years past, things have changed in the automotive industry.
With the recent and rapid advancements in vehicle technology, many new vehicles can safely operate for 7,500-10,000 miles before an oil change is required. Your owner's manual is the best source for specific instructions for your model, but you can learn more about oil change frequency with Northwest Chrysler Jeep Dodge Ram below!
Oil Change Frequency Guidelines
While a guideline of an oil change every 7,500-10,000 miles is accurate for most Sugar Land drivers, if your automotive needs are somewhat unconventional, you may need more frequent oil changes. Drivers who utilize their vehicle for sport, recreation, or business may need to seek specific oil change frequency guidance from our Houston car care team. If any of the following scenarios apply to your driving habits, you will likely need frequent oil changes to maintain the health of your vehicle:
Off-roading
Commercial use
Racing
Heavy towing
If you are a candidate for regular oil changes, don't fret. We offer rotating service coupons year-round to help Cypress drivers save on all of their maintenance needs!
How Often Should I Check My Oil Level?
If you are concerned about your oil change frequency, it would be handy to learn how to check your oil level and status from home. Checking your oil once a month for irregularities is crucial in maintaining a vehicle that operates to your performance standards. You should be on the lookout for changes in the color of your oil and any floating metal particles. If you spot either of those, there may be significant damage to your engine components. While you're under the hood, it is wise to check your transmission fluid and other components too. You can schedule service with us right away if you think it is time for an oil change or would like an expert to check things out.
Turn to Northwest Chrysler Jeep Dodge Ram for Your Automotive Maintenance
If you are ready to take on the challenge of an oil change in your own garage, check out our service tips and tricks like how to reset your check engine light and more for maintenance information. Be sure to stop by our parts department to pick up the tools and gear you need to take on the job. If you prefer to have a trained professional handle the job while you relax in our comfortable service center, contact us today! Our technicians are standing by to offer expeditious service at a budget-friendly price. Experience the Northwest Chrysler Jeep Dodge Ram difference and visit our Houston service center today!