Discover How to Reset Chrysler Uconnect®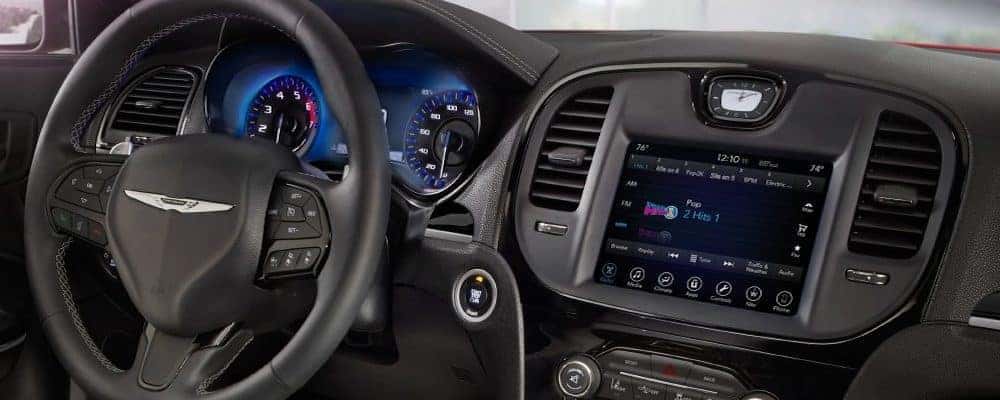 When you climb inside of a new Chrysler vehicle, you'll notice a cabin packed full of features and incredible technology to keep you content on Cypress drives. With all of that state-of-the-art technology is the Chrysler Uconnect® infotainment system. Uconnect® is technically available in other models from Dodge, Jeep, and RAM, but it's certainly a fan-favorite feature among many Chrysler owners.
While rare, you may sometimes run into issues and need to reset your Uconnect® navigation system. If you find that you need to reboot Uconnect®, we highly suggest you reach out to our service experts for assistance. Otherwise, continue reading below, and the experts at Northwest Chrysler Jeep Dodge Ram can help you learn how to reset your Uconnect® radio!
Proceed With Caution During Your Reset
Before we go over how to reset your Uconnect® radio, there are some things you'll want to keep in mind with a Uconnect® Bluetooth® reset. When you reset your Uconnect® navigation, you could run into a plethora of issues. Search through a variety of forums, articles, and videos about rebooting Uconnect®, and you'll find that many of them come with a disclaimer.
This is because the Uconnect® system is advanced and complicated. That's why it's best to schedule a service appointment to have our team perform the Uconnect® Bluetooth® reset. However, if you must perform it yourself on your Houston daily driver, here are some reasons why we suggest you proceed with caution:
You May Lose Upgrades: As we mentioned, the Uconnect® system can be found in a variety of different makes and models. Because of this, if you follow the instructions for a Uconnect® Bluetooth® reset on the wrong make or model, you may wipe any Chrysler Uconnect® upgrades that came with your vehicle.
You Can Wipe Contacts & Paired Phones: Follow an updated reset guide or perform any action incorrectly, and any smartphones connected with the Uconnect® system may be forgotten, and any contacts stored through Bluetooth®, Android Auto™, or Apple CarPlay® will be lost.
It May Not Work: Uconnect® reset instructions are based around the year, make, model, and version, which is one reason why you might see multiple videos or forums giving you completely different instructions. Unless you somehow find the right one, when you try to reset your Uconnect® navigation system, it may not work at all.
Have Service Professionals Upgrade Your Uconnect® System
There are plenty of simple car maintenance procedures you can perform yourself, including winterizing your vehicle and changing your oil, but resetting the Uconnect® system is something that should really be handled by trained professionals. It can be complicated to reboot Uconnect® correctly, so we highly recommend you don't do this yourself in your own Jersey Village garage.
But, if you must do this on your own, make sure you're following the instructions for the right make, model, and Uconnect® version. Again, we don't recommend doing this on your own, but if you want to know how to reset your Uconnect® radio, we can do our best to help. If you have Uconnect® version 8.4, here's how to perform a soft reset:
With the car in park, turn the ignition on to "Run."
While doing this, simultaneously press and hold the volume knob and tuner knob at the same time for about 10 to 20 seconds.
If done correctly, the display will flash your vehicle's brand and attempt to restart.
If you run into any issues with your Uconnect® infotainment system, it's best to have our service professionals restart it for you!
Schedule a Service Appointment Today at Northwest Chrysler Jeep Dodge Ram!
Here at Northwest Chrysler Jeep Dodge Ram, we're always happy to offer service tips and tricks to help you keep your vehicle running in prime condition on the Houston roads. If you have any questions about your Uconnect® system, feel free to contact us online! We can even help you learn more about the RamBox Cargo Management System and how to program a Dodge key fob.