Discover How to Reset Chrysler Uconnect®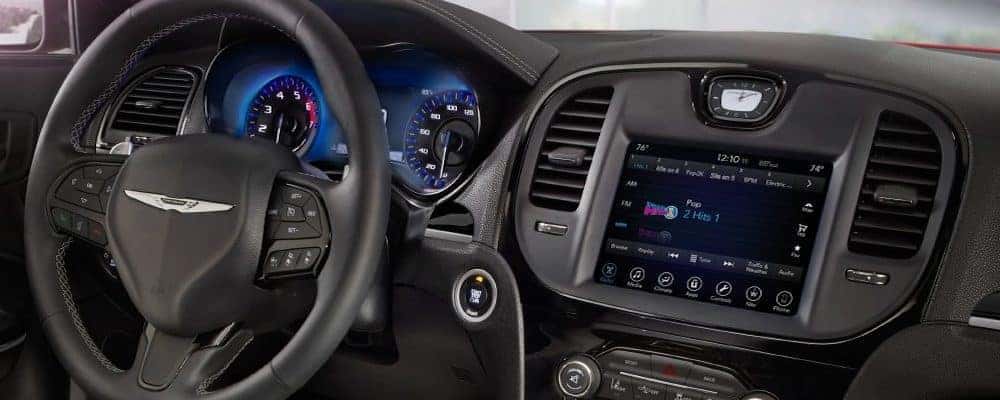 Chrysler vehicles provide an industry-leading combination of luxury interior fittings, confident performance, and state of the art technology, and the Chrysler Uconnect® infotainment system is one of the brand's most popular amenities. It provides Humble drivers with anything from turn-by-turn navigation to cutting-edge smartphone integration and Bluetooth® phone and audio connectivity. You can find this feature on a wide range of CDJR models.
Like all modern computers and smartphones, your Chrysler Uconnect® infotainment system will occasionally need to be reset to install upgrades. Read on to find out how to reset yours with Northwest Chrysler Jeep Dodge Ram.
Proceed with Caution During Your Reset
Look online for guides on how to reset Chrysler Uconnect® systems and you'll be met with a wide variety of forums, articles, and videos. Unfortunately, they present several problems – here are just three reasons why you shouldn't use online guides from sources other than Chrysler:
They Can Wipe Upgrades: You might follow instructions for the wrong make or model, which can wipe any Chrysler Uconnect® upgrades that came with your vehicle.
They Can Wipe Contacts and Paired Phones: Follow an updated reset guide or perform any action incorrectly and any smartphones connected with the system may be forgotten and any contacts stored through Bluetooth®, Android Auto®, or Apple CarPlay® lost.
They May Not Work: Uconnect® reset instructions are based around the year, make, model, and version, which is one reason why you might see multiple videos or forums giving you completely different instructions. Unless you somehow find the right one, the reset probably won't work.
Have Service Professionals Upgrade Your Uconnect® System
There are plenty of simple car maintenance procedures you can perform yourself, including winterizing your vehicle and changing your oil, but resetting the Uconnect® system is something that should really be handled by trained professionals. That's why we'd recommend Sugar Land drivers visit the service center here at Houston.
Schedule a Service Appointment Today
Here at Northwest Dodge Chrysler Jeep, we're always happy to offer service tips and tricks to help you keep your vehicle running in prime condition across the roads of Cypress – that's why we have such a strong range of online service videos. You can even learn more about the RamBox Cargo Management System and how to program a Dodge key fob. For any further advice or assistance, simply contact us today.